Having an event, meeting, presentation or performance, but want to reach an audience over distance, live on that exact moment? Livestreaming is the solution. Going live also helps your brand or project by making it interactive with your viewers, because interaction builds connection. People always enjoy to be able to comment or take part in something rather than just watch and or listen.
Before going live, it's important to discover what platform speaks to your audience. We can help you find just the right platform for your needs because of the experiences we've had in the past. For example we know what platforms like Twitch & Youtube generate wide audiences all across the world, but that might not be your intention. If you'd like to speak more to the people connected to your brand Facebook could be an option, but maybe you'd like to keep it a bit more private. A simple microsoft Teams call will do, but we could also set up a hidden livestream on your company's website, accessible through a password.
It's also important to keep in mind the rules, different platforms set out to follow. For example how long your video can stay live, wether donations are an option and often most important: Wether music is allowed to be used in the livestream.
We believe audio is just as important as video. And therefore both video equipment and audio equipment need to be of the highest quality, and just like that we believe the soundman needs to be just as skilled as the camera-operators and director. Nothing is as annoying as to watching a video where the audio levels are messed up, a zooming noise can be heard or where the speaker just hurts your ears. That's why we recommend to work with us as we're skilled on not just video going live, but audio as well. 
Besides good audio, we like to work with a multicamera set up, to catch the ambience of the room with wide shots followed up by the expressions of the audience and the peaker/performer(s) with close up shots. 
Like in any service, in livestreaming, quality equals price. The less your budget the less quality we can deliver. We rather not cheap out and lose the sound-engineer, and we much rather set up the livestream a day early to ensure internet connection, or in best case scenario invest in a fallback system that makes sure your livestream never drops out and continues to work.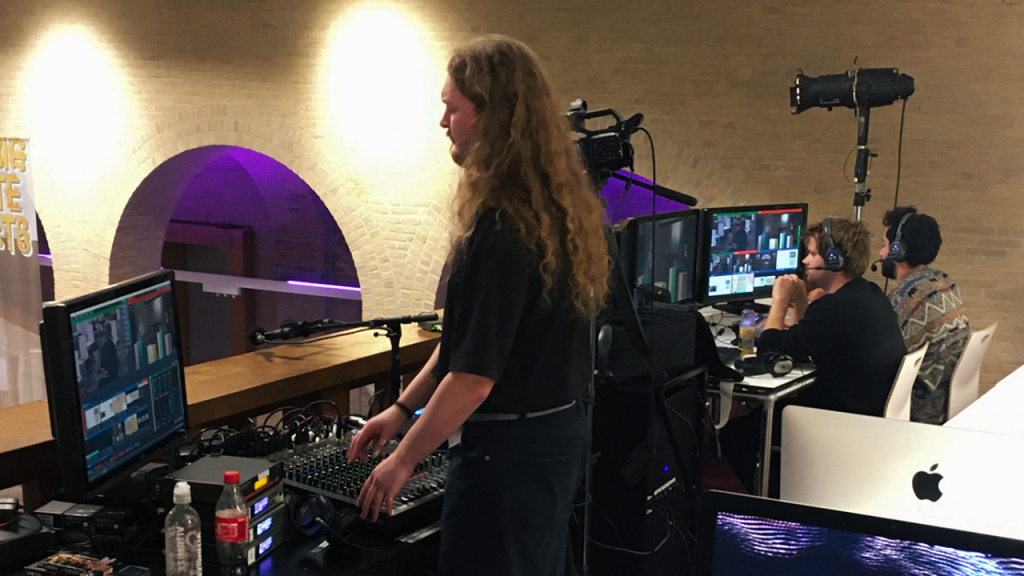 Aftermovie voor DJ Mo Marlboro x Wicky Wiseguy tijdens Duikboot...
Read More
Triple-J Visions – An audiovisual company driven by visionaries to create authentic media productions.